Philadelphia International Airport is the largest airport near our office. It offers connections via all major airlines to other cities in the United States and around the world. We are also close to North East Philadelphia Airport.
Getting from the airport to our office
Philadelphia International Airport (215-937-6937) is less than one hour by car. All major car rental companies have branches at the airport, follow directions for travel from the South on Route I-95. The trip takes about forty minutes (more during rush hours or heavy traffic periods).
Limousines and more costly metered taxicabs leave from the airport for our area on a regular basis, and take between forty-five & ninety minutes (depending on the number of additional stops they make).
The Airport Express Train (SEPTA's R1 line) offers one of the best airport-downtown links in the nation. It provides fast, convenient service from all terminals at Philadelphia Internaair & rail traveltional Airport to all four downtown train stations (each with rail links to our office).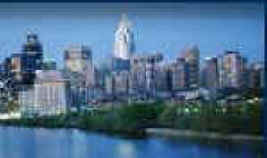 Center City Philadelphia is only 7 miles from our office.
Trains leave twice each hour, arriving downtown in about 20 minutes (see travel by mass transit for information about bus or rail service directly to our office).

Major national passenger train lines connect to our region through Philadelphia or Trenton. Amtrack Northeast Corridor trains all stop at Pennsylvania Station (30th Street) in Philadelphia, where you can take connecting trains directly to our office.
Metroliner & new Acela express service is available from major cities in the Northeastern United States. Connections to local commuter train lines which stop next to our office building are available.