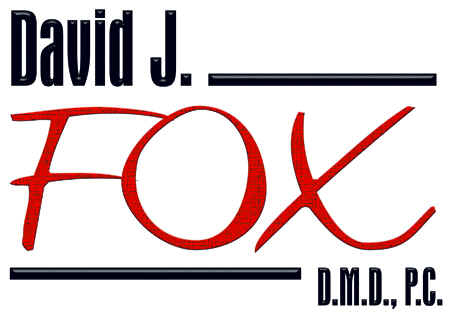 holding university certificates in:
Prosthodontics, Periodontics, & Dental Medicine
to offer:
Quality Dentistry for Discerning Adults ®
This web site offers an overview of our distinctive practice, and the different type of dental care we provide. Information on oral health and it's effect on your general health is also available.
David J. Fox, D.M.D., P.C.
2401 Pennsylvania Avenue - Suite 1A8
Philadelphia , Pennsylvania 19130
United States of America
to reach us by telephone, dial:
(215) 481-0441
NOTICE: Use of this site signifies your agreement to certain terms, legal restrictions & conditions. Before entering the web site for the first time, please click here to review terms, conditions, & restrictions for site use. Otherwise, click one of the buttons below:
This site is best viewed using a screen resolution of at least 600 x 800.
Annual Copyright © 1998 to 2019 by David J. Fox, D.M.D., P.C. All rights reserved & will be vigorously defended.